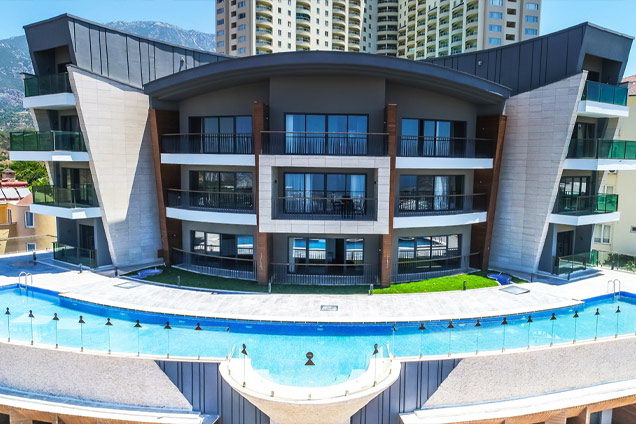 The construction of Goldcity Inn Hotel, which has a capacity of 50 rooms and 126 beds, was completed as of 2020 and a tourism investment certificate was obtained.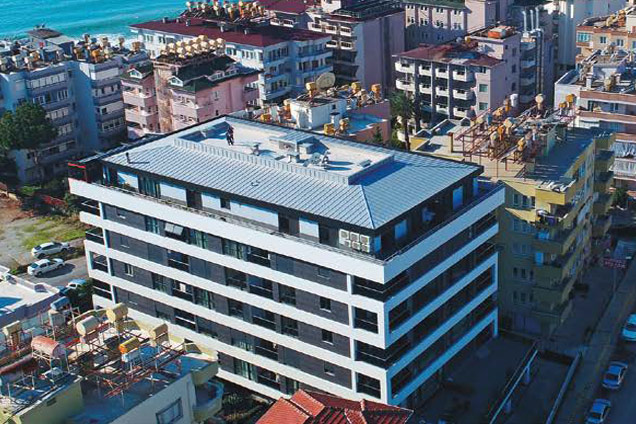 In total consists of 22 residences. 18 of 3+1 residences are 165 m², 2 of 3+1 residences are 133 m², 2 of 5+1 duplex residences are 350 m². It is 1km to the center of Alanya, 100m to the beach, 150m to the market and shopping centers.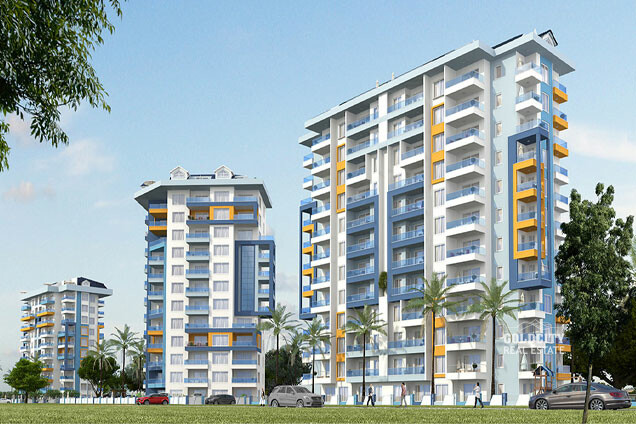 Goldcity Aura Project offers you one bedroom, two bedroom apartments and penthouses; located 250 mt to the sea in the centre of Mahmutlar region of Alanya.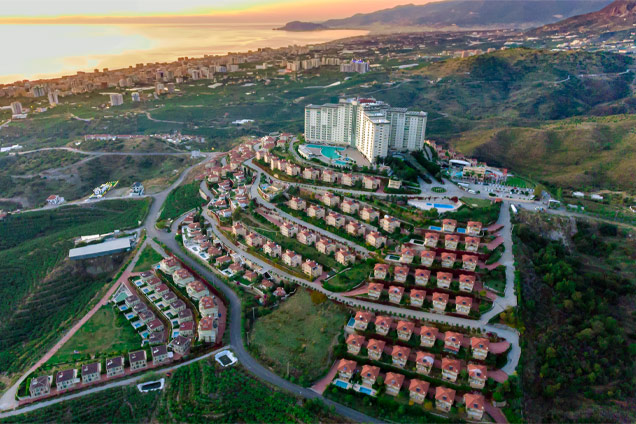 A world of its own that sits on an area of 211.677 m². On the top of the hill sits the impressive luxury hotel which comprises Deluxe Rooms and Luxury Hotel Apartments / Suites. Within the hotel grounds there are clusters of beautiful villas and apartments. Goldcity is equally appealing for holidays and for residential use and we have a variety of freehold property types available for sale, including Detached Villas with private pool, Apart Villas & Penthouses or Luxury Hotel Apartments in the main building.